SAP Practice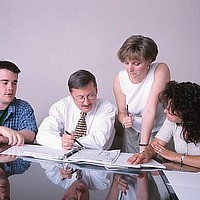 Corsemax provides a complete range of services focused on SAP solutions and support. Corsemax is a stable, reliable consulting partner with a fully developed internal structure and solid reputation. Corsemax has a proven ability to attract and retain some of the most talented SAP consultants in the industry and that is why our clients continue to seek our talents for maximum performance and results.
Best Practice
Experienced SAP
Functional and Technical Consultants

ABAP Programmers

Business Analysts (FI/CO, SD, MM, PP, QM, HR, PM, BC, BW, CO/PA, EC, ITS, SFA, APO, WM, WF)

BASIS and Workflow Specialists

Upgrade Specialists
Benefits
Extensiveness - We work across the board in SAP – Financials, HR and Manufacturing/Distribution.

Expertise

- We can provide both technical and functional expertise in all modules and sub-modules.

Scope

- We work across all industries including services, financials, manufacturing, distribution, and healthcare.

Strength

- Our consultants are not only strong in SAP but they have real world experience and hit the ground running.

Experience

- Our people have on average 10+ years of experience, with at least 3-5 years of hands on experience in SAP applications.

Quality

- Not only is the quality of our people higher than the norm but our costs are significantly lower than the norm.

Flexibility

- We can work beside you and your staff by providing the staff augmentation or we can be the driving force on the project and function as the implementation partner.
Corsemax has the range of experience in SAP applications needed to make your organization fully realize the capability of your information technology. Our proven methodologies, coupled with our work with leading clients, make us the foremost choice for SAP solutions.