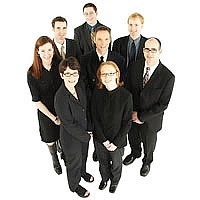 CORSEMAX is the tri-states most complete information technology solutions company which includes all areas of SAP and IBM iSeries & pSeries industry. With over 25 years of experience, we take great pride in our innovative outsourcing solutions - solutions tailored to your unique and specific needs.
We routinely work with all levels of corporate management in devising detailed plans and strategies for business process analysis & design, information flow mapping, data stream analysis and systems automation.
We're equally adept on the "front lines", handling everything from temporary assignments to complete application development or e-commerce integration. Whether your needs call for the development of complex and highly integrated applications, modifications to existing programs, or the completion of routine maintenance tasks, you can be certain that our assignments will be handled in a highly efficient and professional manner.
Our professionals use a highly structured approach to systems design and development. It's an approach that lets clients keep their fingers on the pulse of what's being done every step of the way. It also allows for clear communication - a vital step in translating the nuances of a business into the information systems we design. Our expertise involves more than writing tight code. We understand the importance of effective project management... and the value of taking time to produce detailed implementation schedules that keep the entire process on track and on budget.
Businesses looking for a competitive advantage understand the power of linking their IT systems to their business models using customized or integrated computer applications. Applications tailored to specific business needs, rather than the generic specs of software bought in a box. Rely on our consultants to think inside and outside the box and help you design integrated or custom applications that leverage your business strengths and empower your goals.